Bankroll Management: Tips to Never Go Broke In Poker!
No matter how successful of a poker player you might be, if you don't possess the skill of effective bankroll management, you are always exposed to go broke in poker. 
Bankroll management is a poker skill which has no direct relation to how you play the game. However, it is when you set a limit to the amount of money you want and can afford to play poker. You set this amount of money aside to handle all your crucial poker affairs. 
Many beginners confuse their bank balance with their bankroll. Well, it is not at all so. If you are meeting your personal needs from your bankroll, it is not your bankroll but your bank balance. Bankroll is purely the amount that is sidelined from any of your personal expenses like taxes, bills, loans, mortgage, etc. 
Professionals' Take on Bankroll Management
For a better understanding of the concept, we have here compiled some views of poker professionals on bankroll management. 
How to Manage Your Poker Bankroll?
Let us consider some successful tips that help players in saving their bankroll. 
Separate your finances 
One of the tips that most professionals recommend poker players to follow is to keep their poker finances separate from personal finances.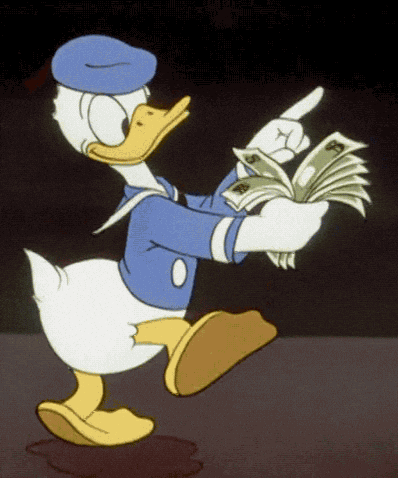 This is important because many beginner players with no knowledge about the importance of bankroll maintain the same bankroll for both their personal and poker finances. This often leads to disturbed finances for personal as well as professional affairs. 
While sometimes the personal finances are left unsettled, there are other times when you struggle to meet your poker related needs. Hence, one of the most crucial and effective ways to manage your bankroll is by keeping separate finances. 
Don't go overboard or play aggressive 
Most poker experts know what hands to play with what intensity at the table that it does them the least damage and most profit. However, this is what most new poker players lack. They usually get over-excited and entertain a lot of hands without knowing their true value. This becomes the reason why they lose frequently thus exploiting their bankroll. 
On being hit by the variance, pros usually accept it and move on. On the other hand, in the case of novice players, they try to regain the amount lost by playing the next streets even more aggressively by betting and raising. This ends them up in losing more of their bankroll. 
Hence, for managing your bankroll it is important to not lose your control over actions. If you have strong hands, you might opt for playing aggressive but if not, playing aggressive would only mean losing more. 
Don't dump your chips buying luxuries 
Now if you are a frequent casino player, another way to save your bankroll is by making the most efficient use of it. This tip is not just suitable for poker, but it can be applicable to your regular life as well. 
While playing, it is understandable that you feel tempted to buy some extra food, fancy drinks, get yourself some relaxing spas, etc. However, it is important to consider that all the money that you spend on these luxurious activities, means dumping your chips and reducing your chances of making profits that you might have won when you would have played. 
If you have an excess of it to invest in your luxuries, well and good. Go for it! But, if you are someone with a limited bankroll to play, it might not be a very wise investment. 
Save as much as you can. 
How to Build Your Bankroll?
Now that you know how to manage your bankroll, it is also important to know how to build it in order to play more and win more. Let us take a look at some tips that have helped some successful players building their bankroll. 
Choose lower stakes 
To increase your bankroll, playing low stakes is always considered an appropriate choice. The number one reason for it is that playing high stakes will require big bankrolls as compared to the shorter ones. 
As you go forward to higher stakes, the amount of variance involved in the game increases which thus increases your chances of heavy losses. If these losses fall within your bankroll limit, you might opt for them. However, if not, playing bigger stakes is not going to be a wise choice for any player. 
For example, the variance involved in playing 50NL is certainly going to be lesser in comparison to playing 200NL. Hence, your chances of losing your bankroll are reduced while playing lower stakes. 
Choose the Most Profitable Game Type 
Just like the stakes, game-type is also necessary to be considered for building the bankroll. Tournaments, as compared to the cash games, are more prone to variance. They require a high bankroll i.e. a huge amount of buy-ins. 
Cash-games, on the other hand, can be played with a small bankroll and the variance involved in them is also lesser than the tournaments. 
Hence, if you have just started playing poker and have a small bankroll, cash-games are going to be a suitable choice for you to play at lower risks of exhausting your bankroll. 
Enjoy the welcome bonuses 
One of the easiest ways to increase your bankroll is by taking advantage of the welcome bonuses. 
Many poker websites offer 100% welcome bonuses to their first-time users. So, if you are investing an amount of money, you will have the double of it in your account. 
Taking advantage of welcome bonuses is easy. All you have to do is sign up to the website where you want to play and deposit your amount. Once you are done with these two steps, you will get the welcome bonus as promised by the website. 
Isn't this a great way of building your bankroll?
These were some of the ways to manage and build your bankroll. Do let us know if you found these tips helpful or not. 
Do not forget to comment down your views and share the article.